To limit the spread of the coronavirus, attractions may be closed or have partial closures. Please consult government travel advisories before booking. The WHO is closely monitoring the coronavirus and more information can be found
here
.
Cardiff Travelers Recommend
---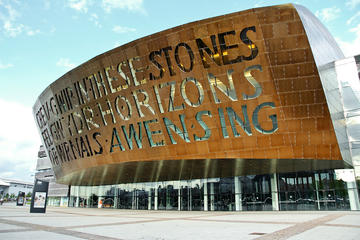 7 Tours and Activities
The UK's smallest capital city might not have the all-star appeal of its rivals, but Cardiff's blend of historic landmarks. Take a walking tour around the city, starting off with the city's most striking landmark – Cardiff Castle. Explore the underground WWII tunnels and marvel at the exquisite Victorian apartments that make up the fairy-tale castle. Cardiff is a hub of art, theatre and literature, and there's plenty of home grown talent to discover. Pay a visit to The National Museum of Welsh Life at St Fagan's, then explore the country's geological history at the National museum and Art Gallery, also home to a fantastic array of Welsh art. With so many attractions close by, there's no reason to just stay in the city. Take a day trip to the Anglo-Norman Caerphilly Castle, one of Britain's largest medieval fortresses; explore the Roman Ruins of Caerleon, home to the amphitheatre known as 'King Arthur's Round Table.
Learn More
---
Things to do near Cardiff
---